Welcome friend! I'm so glad you're here! If you're on my Pinterest management services page, it means you are probably looking for someone to help you manage your Pinterest account.
I can definitely help you! Whether it's setting up a brand new Pinterest profile or monthly Pinterest management, I'd be happy to help you out.
I've been using Pinterest to drive traffic to my various blogs for over 3 years, so I'm very familiar with the platform and Pinterest keyword research and SEO.
I recently started this blog you're on right now, and within 3 months after starting this blog I'm already receiving 600+ clicks a day to my website from Pinterest. This is with a brand new blog and brand new Pinterest account. Here is a screenshot from my Pinterest analytics for this blog below: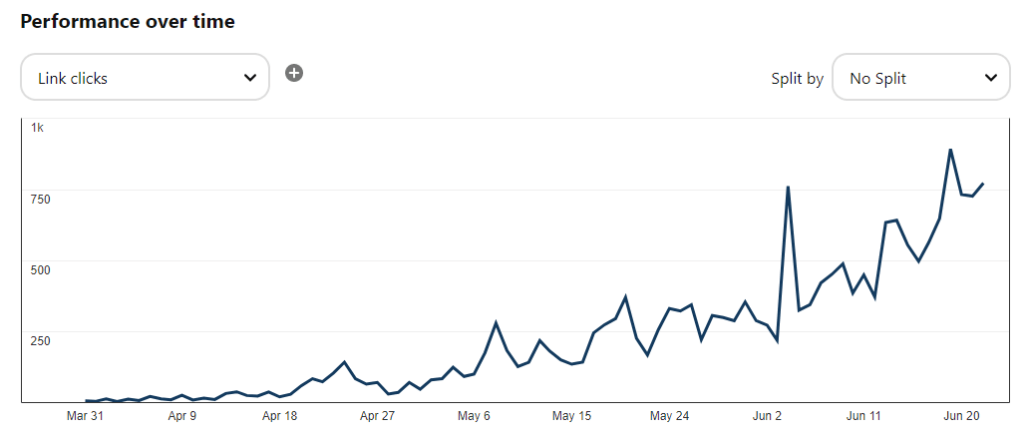 Here is also a screenshot of my Google Analytics – you can see that I've already received over 16 000 visitors to my blog within 3 months of starting this blog.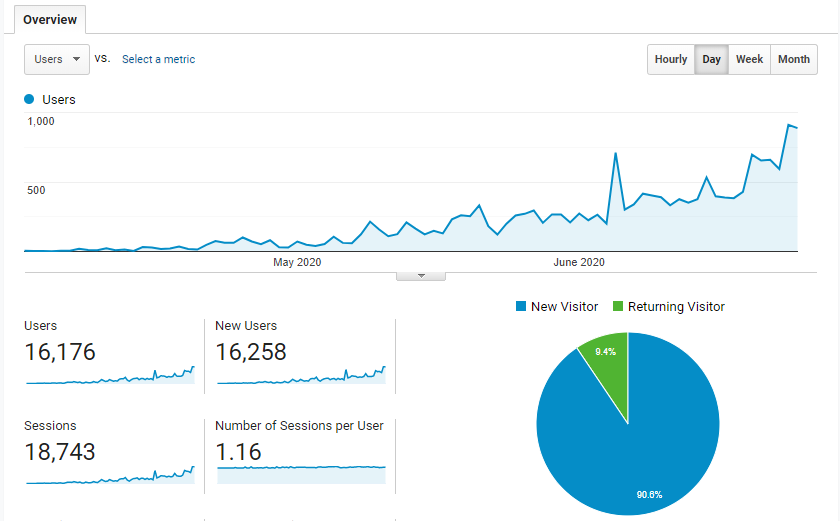 The reason for my fast growth is because of diligent keyword research and the fact that my account, boards, pin titles and pin descriptions are all properly optimized for Pinterest SEO. Another big factor is that I publish between 5 – 10 fresh (new, never before seen) pins EVERY SINGLE DAY to my Pinterest account.
Pinterest has recently announced that they prefer fresh pins over repins. This means that they will prioritize showing fresh pins to users over pins that have been pinned on the platform before.
For many bloggers and online business owners, creating fresh pins every single day can be too time consuming, and they would rather spend their time doing something else to grow their business.
If this is also true for you, I can help you out.
My Pinterest management services includes creating and pinning fresh pins for your account every single day (yes, 7 days a week).
Pinterest Management Services
If you're interested in my Pinterest management services or have any questions, please contact me at hello@mindherway.com with the details.
I look forward to hearing from you!